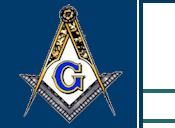 Thursday
Oct 21 2021


EA Exam and Fellowcraft Degree
7:00 pm

Brethren, Come on out and support our Brothers Nate Hartman and John Redshaw as they demonstrate Proficiency, and take their next big step in Masonry.



Saturday
Oct 23 2021


New Date---New Date---New Date

Lynnhaven #220
Community Yard Sale
8:00-12:00 AM

All are welcome to set up a Table and sell your stuff, $10 fee for your space and one table. Additional tables are available. All are welcome to set up shop, invite your friends, family and coworkers to come and make some money.

Please contact Wor Dale to reserve a Space.
757-805-1441

The kitchen will be open, and Breakfast will be served beginning at 8.