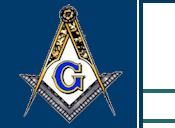 This Month's Lodge Calendar!
CLICK HERE

Lodge Scholarship 2023
Lynnhaven Lodge No. 220 is offering one $500.00 scholarship for post-secondary education at an accredited college, university, or technical school for the fall of 2023.

Applicant must be a high school senior and dependent child (or a dependent/non-dependent grandchild) of a Master Mason in good standing of Lynnhaven Lodge No. 220. Applicant must demonstrate outstanding academic achievement, active involvement in extracurricular activities/community service, and the potential to excel in a post-secondary academic environment. This award is merit-based only; financial need is not a factor.

Cut & paste https://forms.gle/J9UQQKqmd487uEQC9 in your web browser to access the online application. If you require a hard copy of the application, please contact Bro. Wes Latchford, PM at ecclesxii@gmail.com or 757-831-2438.

- DEADLINE FOR SUBMISSION IS 4:00 PM, FRIDAY, APRIL 21ST.
- APPLICATION MUST INCLUDE A CURRENT COPY OF THE APPLICANT'S HIGH SCHOOL TRANSCRIPT AND A 1,000 WORD ESSAY.