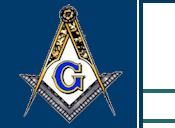 Endeavor to Persevere
Freemasonry has always been considered the oldest fraternal organization in existence, having
survived for centuries, through ever changing social, political and economic climates.
Speculation fueled by folklore, legend and some mythology suggests that Freemasonry existed
long before that. The establishment of the Grand Lodge of England in 1717 provides a
documented origin from a historical or realist context. When England began colonizing
America, Freemasonry began to flourish in the Colonies; by 1736 Masonic Lodges were
established up and down the Atlantic seaboard in places such as Boston, New York,
Philadelphia, Savannah and Charleston. In Virginia Freemasonry got its start in Norfolk in
1741and continued to grow well into the 1800s. Virginia became the first independent Grand
Lodge of Freemasons on October 13, 1778.
Freemasonry has always managed somehow to endure such things as scandal, changing social
and economic factors. One such occurrence that severely impacted Freemasonry's image and
directly affected its membership was the William Morgan affair. This all centered on the alleged
murder of William Morgan and the supposed Masonic cover up of the incident. This singular
instance in itself leads to the establishment of the "Anti Masonic Party" the first third party in the
United States. It strongly opposed Freemasonry as a single-issue party, believing that it was a
corrupt and elitist secret society which was ruling much of the country in defiance of republican
principles. Even before the Morgan affair it is believed that social and economic factors may
have been just as responsible for the decline of membership in several Masonic Lodges.
Virginia's decline in Freemasonry during that same time frame was largely due to several other
factors such as; a weak economy, religious forces, Masonic in fighting and political rivalries
contributed as much to the loss in membership. That trend began to change around 1845 when
Virginia's economy began to rebound and as Virginia's economic future began to improve, this
resulted in a resurgence of interest in Craft. The Grand Master of Virginia in 1852 reported that
"at no period in the history of our beloved institution in this jurisdiction has there been more
cause of congratulations than the present." The number of new Lodges in Virginia increased in
and several Old Lodges sought to reinstate their charters and membership was of course on the
rise with "Good men from every walk of life knocking on Lodge doors for admission.
On reflecting upon American Freemasonry's resilient ability to survive such adversity including
the fraternity as a whole supposedly having existed since time immemorial. I find myself
remembering what Chief Dan George's character told Clint Eastwood's character in the film
Outlaw Josie Wales, "Endeavor to Persevere". Meaning all Masons past and present are the ones
responsible and who make every effort and strive to carry on and never give up on perpetuating
the ideals and principles of Freemasonry.
Freemasonry has remained a constant because its tenets of brotherly love, relief and truth
coupled with its cardinal virtues of Temperance, Fortitude, Prudence and Justice and are
universal in their application throughout all Grand jurisdictions. The American Civil War
provides us a rare opportunity to examine and understand how these teachings influenced an
entire generation of Masons in a country so sharply divided on all the issues of the period,
particularly that of slavery all of which subsequently plunged the entire country into a bloody
four year Civil War.
Thomas Paine once said "these are the times that test men's souls" as it was applicable during
the Revolutionary War, so would it apply again during the nations next great struggle the Civil
War. The very foundation for Freemasonry would be truly tested as Masons found themselves
on opposite sides of this most divisive conflict.
In Virginia much like the rest of the country during this time frame the issue of Slavery
monopolized the social, political and economic landscape. Prior to John Brown carrying out his
raid at Harpers Ferry in 1858 and before the first shots were ever fired on Fort Sumter, very few
Freemasons in Virginia were in favor of secession, several within the Fraternity possessed a
strong desire to preserve the Union. An example of such a sentiment occurred when Governor
Henry Wise a Freemason along with Virginia Masonic associations met with brethren from
several New England states in an attempt to keep the issue of slavery from destroying the nation.
It was largely believed that the union was the crowning achievement of the heroes of the War for
Independence and that breaking up that sacred union would be a sad day for all. Therefore many
Masons were committed to preserve the union by those in the fraternity. But once fighting broke
out those opinions changed. Some felt as though the Masonic Fraternity should have done more
to prevent War. What exactly should the Masonic Fraternity have done is hard to determine, one
would think in terms of today that such a decision would have been an easy one to make. Given
the circumstances of the time and leading up to the moment when those first shots were fired that
started the Civil War. We find that a person's loyalties and sense of patriotism were completely
divided along every aspect of the social, economic and political lines of that era. Not even with
the insistence by the Masonic leadership during that time urging every brother to remain true to
the principles of the craft and to behave according to "the Plumb, the Level and the Square"
could preserve the union or keep the country from going to war against itself. Despite all efforts
by those in the fraternity, the end the result was the dissolution of the union and any hope of
restoring it was considered a vain attempt.
Most of us have heard of the positive stories regarding the compassion that was given from one
Mason to another during the Civil War. Few realize that shortly after the Civil War began the
relationship between Masons in the North and South quickly deteriorated. There were several
cases where bitterness and in some cases unmasonic behavior began to characterize the war. One
such claim is that Grand Master McDaniel declared that Virginians had to band together to
prevent outrages and to protect "our property, our families and ourselves". Even to go as far as
declare that if any Virginia Freemason detected the glimpse of a masonic jewel "on the breast of
an advancing foe, it should be used as a mark and bring the invader to the dust," for a "true
Mason invades the rights of no man."
The Grand Lodge of Virginia investigated occurrences during the war where Northern Lodges
were supposed to have branded those Masons who fought and sided with the Confederacy
labeling them as traitors and rebels and that those northern masonic bodies directed other Masons
to invade and destroy the rebellious Masons. Virginia Masons alleged that Masonic bodies in the
North would insult, rebuke and admonish them as turncoats.
Masonic Lodges and Temples often were ransacked and robbed throughout the war. One such
occasion happened during the occupation of Alexandria when Federal troops looted AlexandriaWashington
Lodge No. 22. Even though many Masonic Halls sustained damage and losses
throughout the war or where thieves stole jewels and other Masonic valuables. There were
occasions in which Union Soldiers prevented pillaging and destruction of Masonic buildings in
the south. There were even cases where Masonic material was taken for safe keeping and were
later returned after the war. Such as when General Benjamin Butler a Mason from Massachusetts
after learning that the Confederates had planned on burning down Hampton, dispatched several
Brethren to St. Tammany Lodge No. 5 to save its contents. These acts were intended to show
that the Masons form the North did not come to wage war on the order but was to instead
inculcate the practice of Brotherly Love, Relief and Truth. There was an instance where
Maryland Masons all gathered around a Masonic Altar and they were reminded not to forget they
were all Brethren.
Despite the number of battles that took place during the war there was still a strong desire for
Brethren to meet and to perpetuate the ideals of Freemasonry. This resulted in the formation of
traveling / military masonic lodges. Union and Confederate Armys managed to form several
traveling / military Lodges throughout the war. Once such lodge that was formed early in the
war was a Union lodge called the National Zouave Lodge at Fort Monroe. The members of that
Lodge played a role in saving the St. Tammany Lodge No. 5 masonic jewels during the burning
of Hampton. After being reassigned to recently occupied Portsmouth, even though they were
denied access to rooms used by local Masons, a group of New York Masons proved that charity
is a Mason's greatest gift and helped local destitute families. Even though Fort Monroe was
occupied by Union forces for a majority of the war, it also served as a prison for Confederate
Soldiers; several Masonic meetings were held there and were attended by both blue and grey.
Grand Lodges in the Confederate States also formed several traveling / military Lodges as well,
one was reported to have been stood up in Lee's Army. There was one Lodge that operated in
Petersburg during a time when the Union Army had placed the entire city under siege. A
Confederate Soldier wrote to a nearby relative that he was working on a Masonic Lodge and was
looking forward to attending the meetings soon.
Photography came into its own during the Civil War it was widely used to not only to document
the ravages and severity of the war itself, it also served as a visual record of the immense cost in
human lives. Amidst all of this tragedy that was bloodiest war in American history that pitted
Americans against each other. Freemasonry still managed to bring out the best in men in their
treatment of each other even under the direst of circumstances. There are countless instances
where compassion was the order of the day. There are several documented cases where Masons
aided each other in one way or another. Everyone is familiar with the "Friend to Friend Masonic
Memorial" at Gettysburg which depicts Union Captain Henry Bingham, a Mason and staff
assistant to General Hancock, rendering aid to the fallen Confederate General Armistead.
Throughout the war Freemasons of the Union and Confederacy because of their Masonic bonds
of friendship enabled them to remain a brotherhood undivided, even as they fought in a divided
nation.
While imprisoned in Andersonville Prison a Freemason from West Virginia credited his
survival and that of other Masons at Andersonville was due to the aide provided locals who hired
prisoners to work outside prison grounds. They used Masonic signals to identify themselves as
masons and once outside they would be fed and receive medical treatment. Another such
incident occurred during the second battle of Bull Run when Captain Hugh Barr a Virginia
rifleman and Mason responded to a Masonic signal given by Captain Thomas Morse, provided
aide to three New York Masons who had been wounded many days earlier. Captain Barr found a
surgeon and then escorted them to doctor by ambulance. At a reunion in 1881 those same New
York Masons attributed their survival to Captain Barr's intervention as a Mason.
Humanitarian efforts did not often occur during the heat of battle, once the fighting ceased
Masons extended Brotherly love and relief whenever they could. Elisha Hunt Rhodes a Union
Officer who participated in nearly all every major action of the Army of the Potomac, reported
that at the Battle of Gettysburg that a captain who served with him informed him that a dead
Georgia Colonel was a Mason and, with the help of others buried the officer as fighting
continued. A rather perplexed Rhodes admitted later that as he was not a Mason, he did not truly
understand the matter. After having witnessed several acts of Masonic conduct Rhodes decided
to become a Mason while on furlough in 1864. After becoming a Mason as the regiment Rhodes
was assigned arrived at Winchester while in defense of the Union occupation of that town
participated in many battles and skirmishes. After one such battle Rhodes supervised the burial
several of the dead. Of those who had dies included a friend from Connecticut who was also a
Mason who was known to have worn a masonic pin on his uniform which was found to be
missing. Rhodes testified he knew him well and also a fellow Mason, he then cut a square and
compass upon an ammunition box cover and placed it at the head of the grave. Then while
encamped at Martinsburg, West Virginia Rhodes attended a Masonic Lodge meeting with
officers of all ranks including a Confederate Major who was on parole and on that evening
received a degree in Freemasonry.
Freemasons made up a significant portion of both Union and Confederate armies, which despite
the divisiveness that led up to the Civil War. Coupled with brutality in which the war was fought
and the level of human suffering and tragedy that occurred, these good men were responsible for
the amount of empathy and kindness that was extended throughout the war. Those who
reminisced about the war make it sound as if Freemasonry its tenets and principles were
responsible for the recurring acts of compassion that were common place on and off the
battlefield. It is through the actions exhibited by those Masons who fought on both sides of the
Civil War as they strove to live by the ideals of Freemasonry to show it could in fact rise above
politics and personal feelings that it will endure.
Only by understanding the meaning behind the allegory, signs and ritual that comprises our
fraternity including our ability to impart that knowledge, understanding and its historical
relevance to other Masons, will we be able to enhance their appreciation of our gentle craft. By
doing so we can ensure that Freemasonry will "Endeavor to Persevere".
All the information that inspired this paper can be found in Chapter 19 "Era of the Civil War" in
The History of Freemasonry in Virginia, by Richard A. Rutyna and Peter C. Stewart.