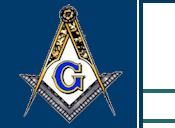 Our Monthly Stated Communication is the Second Thursday of Each Month at 7:00 pm
PLEASE COME AND HONOR OUR LODGE WITH YOUR PRESENCE!
Address: 2959 N. Lynnhaven Rd, Virginia Beach, VA 23452
Phone: 757-639-3407 or 757-805-1441 (and leave a message)
Send Us an Email



-Buy a Brick for Yourself, Your Family, or Even Your Family Pet-
-Dedicate a Brick in Memory of Someone-
-Devote a Brick to Someone Who Played an Important Role in Your Life-
-Honor a Friend Who has Been There When You Needed Them-
-Give a Brick as a Gift to Someone-

For more information, go to Lynnhaven Lodge No. 220 Memorial Bricks
"A Freemason is committed to bettering himself, his community, and the world. He is on a journey of self-discovery believing in something greater than himself, a journey in which he will be supported by other good men.

Become the Best Version of You - Answer the call!"
Begin Your Journey at:
Follow us on Facebook



NOTE: This is the official website of Lynnhaven Lodge No. 220 of Ancient Free and Accepted Masons in the Commonwealth of Virginia. The information on this website is provided as a public service only and should not be used for commercial purposes. Unless otherwise explicitly stated, the material on this website is provided "as is" and without warranty of any kind. All express or implied conditions, representations and warranties, including any implied warrant of merchantability, fitness for a particular purpose, or non-infringement, are disclaimed. While it is our goal to keep this website accurate and current, no representations, warranties, or guarantees as to the quality, suitability, accuracy or completeness of any of the materials contained on this website are made. Please enjoy your visit to our website. If you have comments to help us improve this website, feel free to contact us at ecclessxii@gmail.com.